Pricing
Adult — £28.00
Concession — £20.00
Child — £18.00
Family of Four — £80.00
Under 5 — £0.00
Carer — £0.00

Key
Available
Limited Availability
Sold out
The Stadium Tour and
Museum
Stars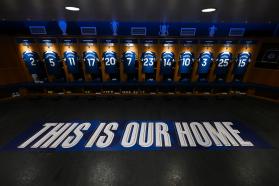 Tour
Features

Our most popular product! Take the tour that has been enjoyed by millions of sports fans from all around the world for the last 23 years! Our fantastic live tour guides lead you through Stamford Bridge on a memorable 60 minute experience including the Dressing Rooms, Press Room, Player's Tunnel, Pitchside and much more. The Chelsea FC Museum, home to the most complete collection of silverware in London, can be visited either before or after the tour and is included in the price of the ticket. Each guest receives a free Chelsea FC lanyard and the opportunity for an official photograph with the UEFA Champions League trophies on arrival (photo must be purchased separately). Age Recommendation: All Ages
Availability for 03/06/23
This date is sold out.
---
The Stadium Tour and
Museum
Stars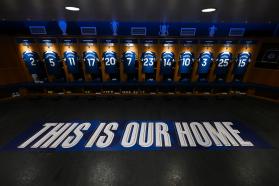 Tour
Features

Our most popular product! Take the tour that has been enjoyed by millions of sports fans from all around the world for the last 23 years! Our fantastic live tour guides lead you through Stamford Bridge on a memorable 60 minute experience including the Dressing Rooms, Press Room, Player's Tunnel, Pitchside and much more. The Chelsea FC Museum, home to the most complete collection of silverware in London, can be visited either before or after the tour and is included in the price of the ticket. Each guest receives a free Chelsea FC lanyard and the opportunity for an official photograph with the UEFA Champions League trophies on arrival (photo must be purchased separately). Age Recommendation: All Ages
Availability for 04/06/23
This date is sold out.
---
The Stadium Tour and
Museum
Stars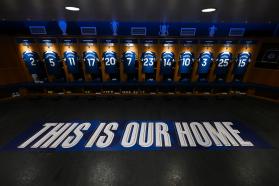 Tour
Features

Our most popular product! Take the tour that has been enjoyed by millions of sports fans from all around the world for the last 23 years! Our fantastic live tour guides lead you through Stamford Bridge on a memorable 60 minute experience including the Dressing Rooms, Press Room, Player's Tunnel, Pitchside and much more. The Chelsea FC Museum, home to the most complete collection of silverware in London, can be visited either before or after the tour and is included in the price of the ticket. Each guest receives a free Chelsea FC lanyard and the opportunity for an official photograph with the UEFA Champions League trophies on arrival (photo must be purchased separately). Age Recommendation: All Ages
Availability for 05/06/23
---
The Stadium Tour and
Museum
Stars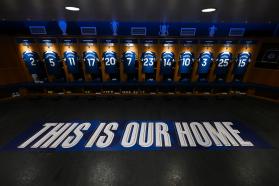 Tour
Features

Our most popular product! Take the tour that has been enjoyed by millions of sports fans from all around the world for the last 23 years! Our fantastic live tour guides lead you through Stamford Bridge on a memorable 60 minute experience including the Dressing Rooms, Press Room, Player's Tunnel, Pitchside and much more. The Chelsea FC Museum, home to the most complete collection of silverware in London, can be visited either before or after the tour and is included in the price of the ticket. Each guest receives a free Chelsea FC lanyard and the opportunity for an official photograph with the UEFA Champions League trophies on arrival (photo must be purchased separately). Age Recommendation: All Ages
Availability for 06/06/23
---
The Stadium Tour and
Museum
Stars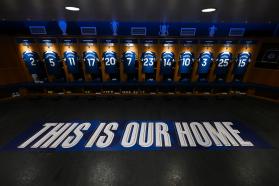 Tour
Features

Our most popular product! Take the tour that has been enjoyed by millions of sports fans from all around the world for the last 23 years! Our fantastic live tour guides lead you through Stamford Bridge on a memorable 60 minute experience including the Dressing Rooms, Press Room, Player's Tunnel, Pitchside and much more. The Chelsea FC Museum, home to the most complete collection of silverware in London, can be visited either before or after the tour and is included in the price of the ticket. Each guest receives a free Chelsea FC lanyard and the opportunity for an official photograph with the UEFA Champions League trophies on arrival (photo must be purchased separately). Age Recommendation: All Ages
Availability for 07/06/23
---
The Stadium Tour and
Museum
Stars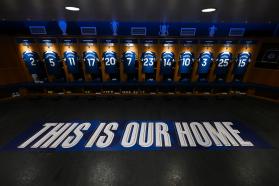 Tour
Features

Our most popular product! Take the tour that has been enjoyed by millions of sports fans from all around the world for the last 23 years! Our fantastic live tour guides lead you through Stamford Bridge on a memorable 60 minute experience including the Dressing Rooms, Press Room, Player's Tunnel, Pitchside and much more. The Chelsea FC Museum, home to the most complete collection of silverware in London, can be visited either before or after the tour and is included in the price of the ticket. Each guest receives a free Chelsea FC lanyard and the opportunity for an official photograph with the UEFA Champions League trophies on arrival (photo must be purchased separately). Age Recommendation: All Ages
Availability for 08/06/23
---
The Stadium Tour and
Museum
Stars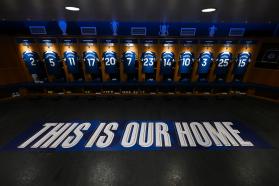 Tour
Features

Our most popular product! Take the tour that has been enjoyed by millions of sports fans from all around the world for the last 23 years! Our fantastic live tour guides lead you through Stamford Bridge on a memorable 60 minute experience including the Dressing Rooms, Press Room, Player's Tunnel, Pitchside and much more. The Chelsea FC Museum, home to the most complete collection of silverware in London, can be visited either before or after the tour and is included in the price of the ticket. Each guest receives a free Chelsea FC lanyard and the opportunity for an official photograph with the UEFA Champions League trophies on arrival (photo must be purchased separately). Age Recommendation: All Ages
Availability for 09/06/23
---
The Stadium Tour and
Museum
Stars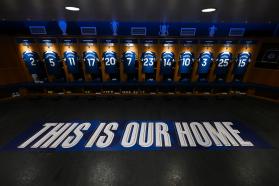 Tour
Features

Our most popular product! Take the tour that has been enjoyed by millions of sports fans from all around the world for the last 23 years! Our fantastic live tour guides lead you through Stamford Bridge on a memorable 60 minute experience including the Dressing Rooms, Press Room, Player's Tunnel, Pitchside and much more. The Chelsea FC Museum, home to the most complete collection of silverware in London, can be visited either before or after the tour and is included in the price of the ticket. Each guest receives a free Chelsea FC lanyard and the opportunity for an official photograph with the UEFA Champions League trophies on arrival (photo must be purchased separately). Age Recommendation: All Ages
Availability for 10/06/23
---